機能性分子/材料の理論設計
SiC表面ゼロ層グラフェンへのCu挿入メカニズム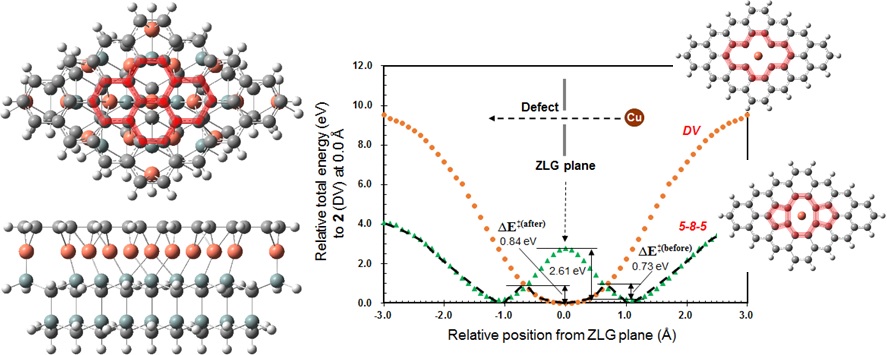 Y. Orimoto, K. Otsuka, K. Yagyu, H. Tochihara, T. Suzuki, and Y. Aoki, Theoretical Study of Cu Intercalation Through a Defect in Zero-Layer Graphene on SiC Surface, J. Phys. Chem. C (2017) (in press).
DNA 導電性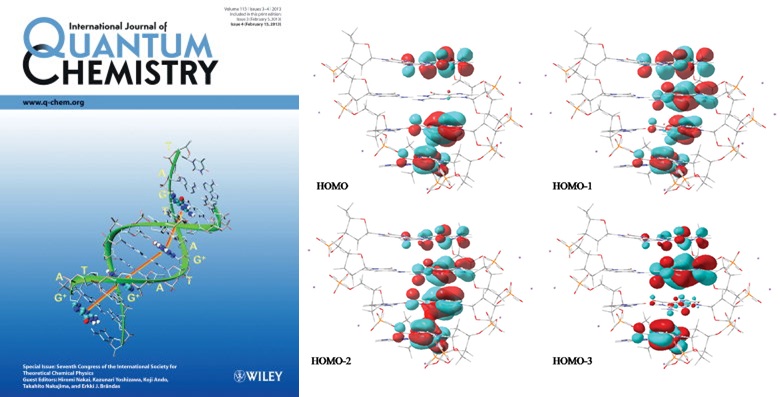 P. Xie, H. Teramae, K. Liu, and Y. Aoki, Electronic states of mixed base pairs systems of DNA and the effect of base composition and sequences on the band structures using screw axis translational symmetry, Int. J. Quantum Chem., 113, 489-496 (2013).
金属錯体型人工DNA (強磁性)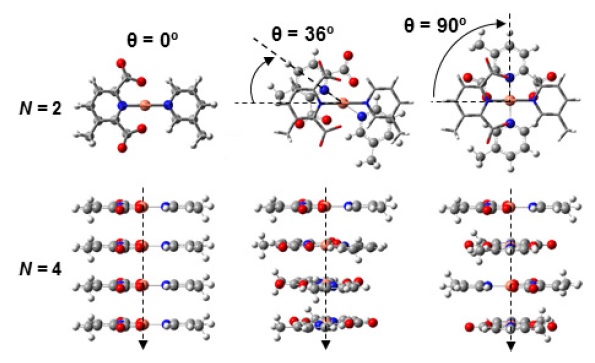 Y. Orimoto, and Y. Aoki, Computational study of Cu-containing artificial DNA: twist angle dependence of magnetism, ChemistrySelect, 1, 5521-5529 (2016).
金属錯体 (金属絶縁体転移)

K. Liu, Y. Orimoto, and Y. Aoki, Theoretical investigation of the pressure-induced insulator-to-metal-to-insulator transitions in one-dimensional bis(dimethylglyoximato) platinum(II), Pt(dmg)2, Polyhedron, 87, 141-146 (2015).
芳香族型ーキノイド型 突然構造転移

L. Jiang and Y. Aoki, Sharp Increase in the (Hyper)polarizabilities of Quinoid Type Isonaphtothiophene (INT) Oligomers: A Quantum Chemical Insight, J. Phys. Chem. A, 116, 12492–12502 (2012).

Y. Aoki, T. Tada, and Y. Orimoto, Phys. Rev. B, 66, 193104 (2002).